---
Gary Vaynerchuk, with his books The Thank You Economy and Jab, Jab, Jab, Right Hook, was the first person to open my eyes about the importance of great customer service, and how it often seems to be at the bottom of companies priority lists in the digital age. Joey Coleman, with his book Never Lose A Customer Again, wants to give companies new inspiration and tools to succeed.
Review
Pros: If you have not read similar books, it's worth a read as it gives inspiration and strategies on how to improve customer relationship, a vital part of any company. There are several good ideas and points that makes this a good read, especially if you haven't read any other books on customer experience.
Cons: Having read the works of Gary Vaynerchuk, I felt this did not bring a whole lot new to the table. Could have cut 1/3 of the book, too much repetition. Most of the examples is the authors own personal experiences with different companies' customer services, which I sometimes find a little too easy. I also consider it a cheap move to write about the creation process of the book and try to derive value from that. You should have a clear vision of what should be in a book when you start writing it. Trying to squeeze in how the author experienced the customer service from some kind of author-helping-consultancy is just not very interesting.
Losing customers is the biggest threat facing business today – and yet most companies don't even realize it

Joey Coleman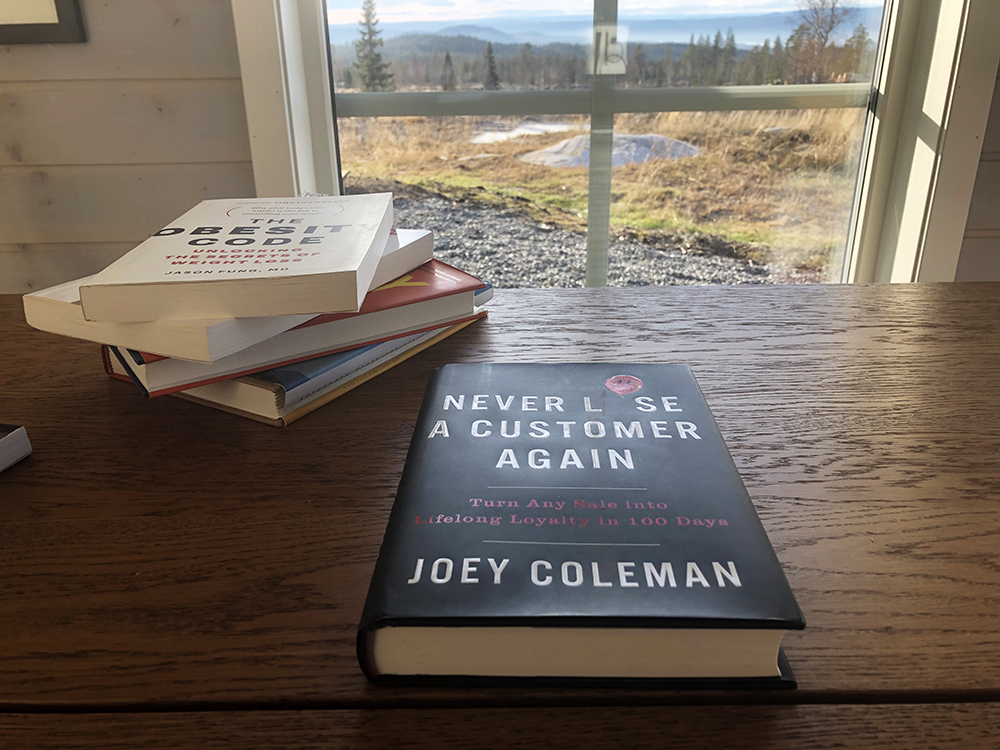 Notes
The current situation
Current business trends glamorize growth, incentivize acquisition, fail to consider the emotional journey of the customer, undervalue retention, and underpay and underequip customer-facing employees. Not to mention the fact that they completely ignore their customers basic biology and human behavior.
The very structure of most businesses is set up to reward the acquisition of new customers. In most businesses, the "stars" are the employees who bring in new clients, not the employee who keep clients happy after the sale. As if this didn't stack the deck enough, the leaders of most companies usually came through the ranks of marketing or sales. Because they understand sales and marketing, they are quick to look there for guidance and advice, as well as focus and interest. It's what they know.

This creates a propensity within the typical organization to reward, acknowledge, and promote those who are outward facing and focused on new business development, rather than recognize individuals who are internal facing and focusing on keeping current customers happy.
The salesperson is not concerned about getting the right prospect – a person who will be a good fit and stay with the company for a long time – because they are typically incentivized by the total number of new accounts, not retained accounts.

The number of resources devoted to marketing and sales are enormous compared to those directed toward customer retention. The 2017 edition of the annual CMO Survey found that the average business spends 6.9 percent of total company revenue on marketing – and yet less than one fifth of that total spending is dedicated to customer retention activities.

Despite the fact that the customer life cycle graphic is balanced with three elements on each side of the "purchase", very few businesses devote any attention to the right side of the graphic.
Individuals working in customer service usually report to another department (marketing, sales, operations etc), and that department head reports directly to the CEO. The customer service/experience voices go unheard for lack of a seat at the executive table. As a result, the work they do is often seen as a commodity or ignored altogether.
Across a wide range of industries, a 5% improvement in customer retention rates will yield a 25 to 100% increase in profits

Frederick Reichfield, author of The Loyalty Effect
Many people mistakenly interchange the terms "customer service" and "customer experience" I believe they describe very different situations. Customer service is reactive, while customer experience is proactive.
Customer service is how a business responds when things go wrong or a customer expresses a need. Customer experience, on the other hand, comes on the front end. It anticipates what might go wrong and structures the interactions to avoid this from ever happening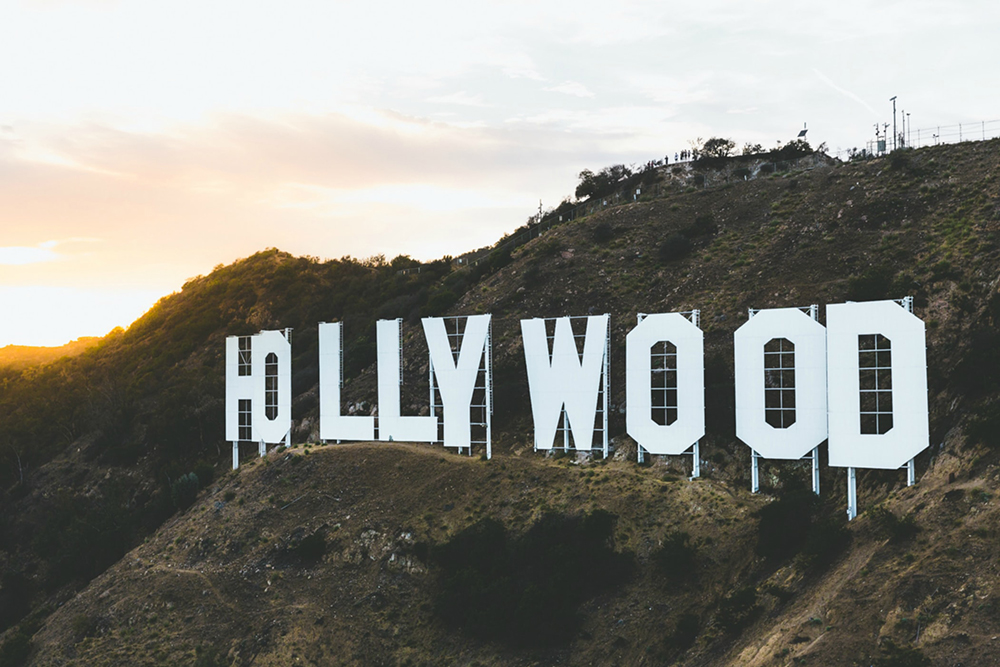 Apply the Hollywood technique.
Applying the Hollywood technique in business, the customer's emotional journey becomes the primary focus. If businesses approached their customer interactions in the same way movies approach their audience interactions – figuring out the emotions a customer should have every step of the way – the entire world would change.
Evaluate your current situation
When prospects review your marketing materials, do they get a good idea of what their experience is going to be like if they become customers (not what they will receive from doing business with you, but how they will feel when doing business with you)?
How long does the typical prospect assess your product or service before becoming a customer?
Does your sales team effectively and accurately record customer desires and needs?
Does your sales team effectively and accurately share customer desires and needs with the individual(s) responsible for maintaining the relationship once the sale is made?
Do prospects receive a detailed and accurate preview of what the experience will be like after becoming customer?
Do you preframe the prospect's expectations to be in alignment with your business operations?
Do you create remarkable experiences during the Assess phase?
If so, what are they?
On a scale of 1 to 10, where 1 is "pathetic" and 10 is "world class", how would you rate the experience your prospects currently have?
Personalize
Make the required remarkable

Joey Coleman
Zogics is one of the wellness industry's largest one-stop shops for fitness professionals. They send a personalized thank you video as part of the confirmation email to every customer. After implementing this strategy, the open rate of that email rose from 20 to 60% and the video watch rate is around 20%
Counter buyers remorse
The most important thing a business can do to counter feelings of buyer's remorse is to offer ways for a customer to reaffirm their decision as quickly as possible. By reaffirming the customer's decision through a series of positive, high-energy communications, you can counter the chemically induced feelings of doubt. Whether it's a video that reminds the customer they made the right choice or a case study affirming that your offering can solve their problem, giving evidence of your ability to deliver can serve as a counterbalance to the customer's feelings of doubt and uncertainty.

A brief "Keep the Faith" video can be emailed to new customers between the time they place their order and when the order is received or service delivered. Giving customers visual confirmation of the business's enthusiasm for the new relationship is a great way to reassure them about the decision to do business with you.
Building personal connections
Building personal connections is a vital element of relationship building. By explaining who is on the team and detailing roles and responsibilities, it's possible to reduce uncertainty and establish trust early in the customer life cycle. Customers need to know where they should go with questions, concerns, and problems that may arise in the first few weeks and months of working together. Offering personal details about team members that go beyond their duties and responsibilities creates possibilities for connection via points of commonality or contrast. By empowering your employees to play an active role in creating your customer journey touchpoints, you increase buy-in, implementation, and commitment to the process in the long run.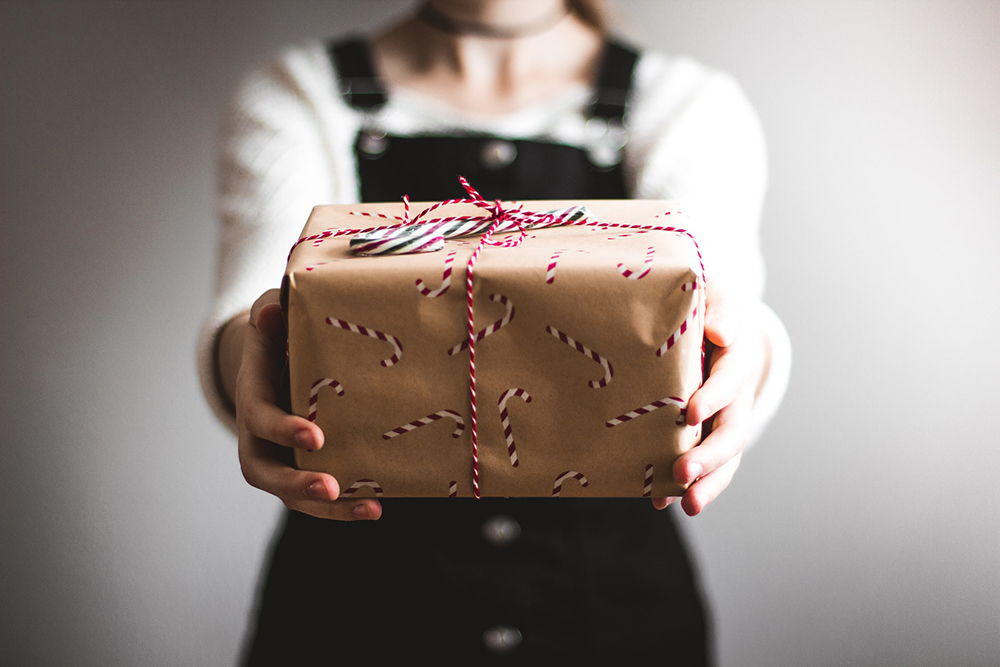 Make it physical
On Online Trainer Academy, the first-ever certification program for online trainers.
After the training course is purchased, Jon's team mails the customer a hardback textbook, a spiral-bound training workbook, and instructions for how to use these two items in conjunction with the online training videoes. The fact that Jon's online training program has a physical textbook and workbook automatically distinguishes it from the bulk of online education programs. The fact that these books are beautifully designed and printed further cements the emotional experience customers have and supports the brand image/reputation of a high-quality, high-value program.
Defy customers' preconceived expectations. Create contrast in experience. Online customers expect that every interaction will be online. Consider adding offline interactions to bring your company and experience into the tangible world. Sending something via mail feels almost old-school in comparison with online offerings, but this contrasting experience creates a remarkable interaction.
Create micro experiences
On Baro, successfull new restaurant in Toronto
The customers interests, food and drink selections, and preferences not only are captured, but the experience coordinator reviews these daily. Before the restaurant opens for the evening, the coordinators talk to each server about the specifics of the guests who will be seated in that server's section. "Our goal is to constantly create micro customer experiences for our guests" Michael Falcon, one of Baro's partners, explains. "Small, subtle, memorable gestures that will resonate with them for years to come." The budget for creating these interactions is purposely kept lean – 250$ per month total, for the entire restaurant – to "keep the team creative."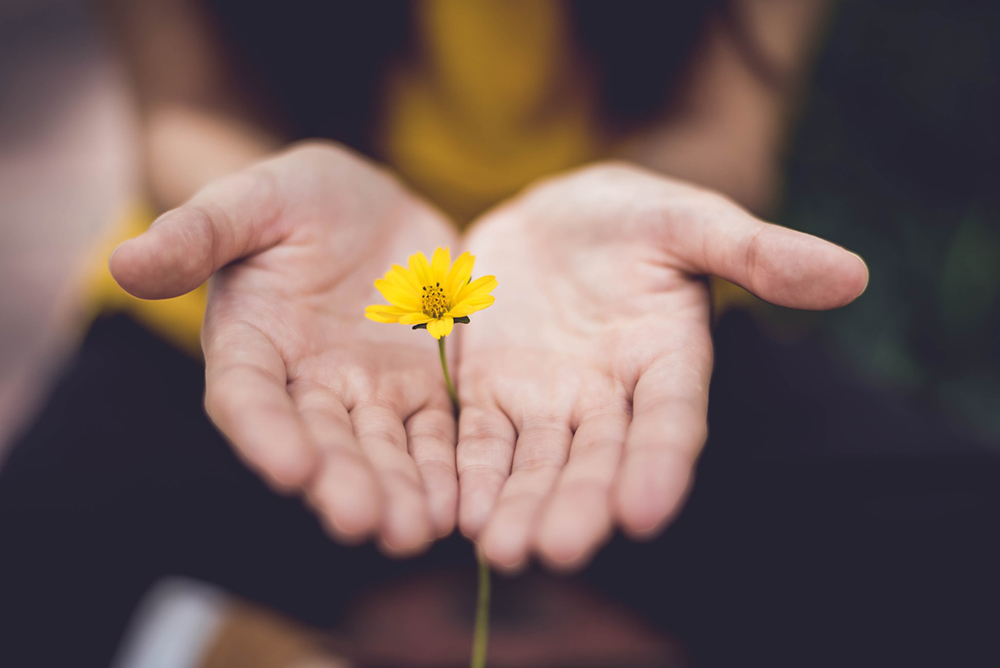 Give special treatment
Your most loyal customers deserve special treatment. Create something of unique value to them and not only will they feel appreciated, but they will see themselves as "part of a club". If there is the opportunity to add a dash of nostalgia, that will only heighten the experience. Exclusivity is a powerful feeling. Don't be afraid to create a limited-edition item or make a special experience available just to these customers who are most loyal and supportive.
The best customer rewards offer exclusivity and rare opportunities – and sometimes both! Look for things that you can give away that cost very little to you compared with how much your customers will value them. For your best referrers, go above and beyond to actively seek out special experiences that they wouldn't easily be able to arrange on their own.
I developed a four-step process to help you understand your customers and position your business to roll out an enhanced customer journey:
Investigate
Observe
Personalize
Surprise
Eliminate your logo, tagline or any other message about you: Let's be honest – if you give a customer an item with your logo or name on it, you're not giving a gift. You're giving a marketing tool that you hope the customer will show to their friends, which ideally will lead to more business to you.
Experiences are great, but help the customer remember: Gifting your customers with remarkable experiences is fantastic, but don't forget to memorialize the experience with a memento. Dinners, concerts, golf outings, and the like tend to be forgotten rather quickly – but not when paired with a cookbook from the restaurant, a framed photo of the band from the concert, or a piece of golf apparel from the pro shop at the golf course you played.
Don't forget the note: If you're going to make the effort to surprise someone, you should be willing to make the effort to write a handwritten note to accompany your gift. If you're not willing to do that, please don't even bother with the gift.
Don't give to receive: Give presents and surprises because you want to, not because you want to be seen a certain way or you think it will lead to something else in return. No one likes a present that arrives with strings attached.
Success surveys
A in-depth "success survey" allows for data collection about the individual customer to be used in personalizing future communications. In addition, larger data sets from these surveys will identify trends within the customer base and could alter early sales messages, systems, and processes for future prospects.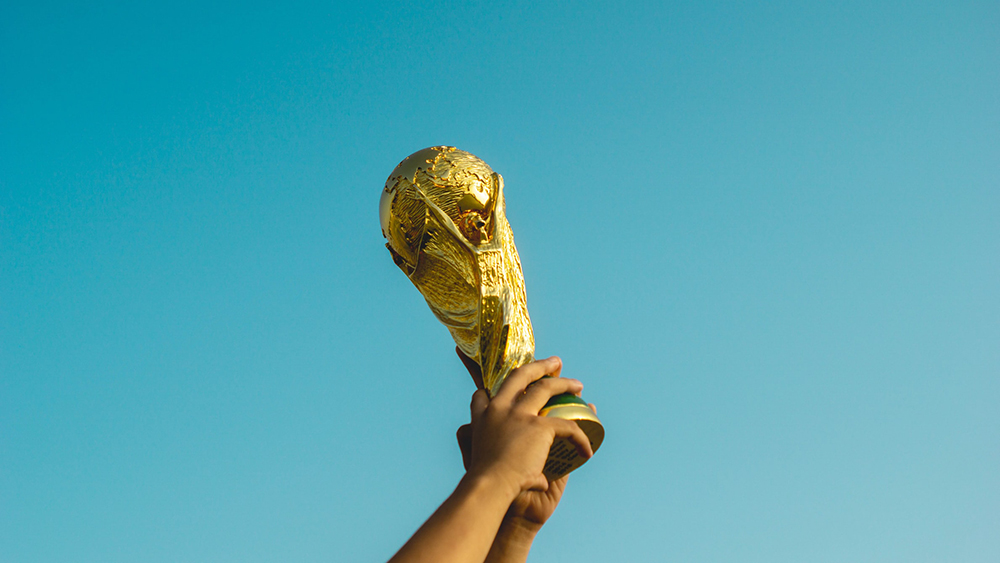 Gather referrals
The best referrals come from happy current customers. Make your referral program easy to understand, even easier to participate in, and worthwhile for the referring customer's investment of time and effort. Your best customers most likely spend time associating with your ideal prospects. Creating the opportunity for customers to talk with their friends and lolleagues about your offering feels natural when you give customers the necessary information to make it easy for them to refer people to you.
Asking for referrals requires thoughtful timing and a sincere ask. The goal should be an honest assessment of how you are performing. This feedback not only provides the data to enhance operations, but can serve as a marketing tool to draw in prospective customers. Used properly, testimonials drive sales in a meaningful and measurable way.
When asking for a testimonial, the company should give the customer specific guidance on what it's looking for. It's not enough to email the best customers and say, "We have a new website launching, would you be willing to write a testimonial?" That's not have you create an advocate. That's putting the onus on them to do the work.

The better approach is to go to the customer and say, "We've worked together for a long time. You've had some massive success and changes within your organization as a direct result of your relationship with us. Would you be willing to share the impact of our work together?
To make giving a testimonial even easier, you can also say to the customer, "Look, I recognize that you're busy and have a lot on your plate right now. With your permission, I'd like to draft a testimonial for you. You can feel free to edit or amend it as you see fit."
Investigate
Dale Carnegie is famous for saying, "You can make more friends in two months by becoming interested in other people than you can in two years by trying to get other people interested in you." The typical business approach to interacting with customers is to jump up and down and scream, "Look at me! Look at me! Look what I have!" Instead of asking questions and learning all about their customers, businesses have a tendency to focus on themselves.
It never ceases to amaze me how much I can learn by merely spending five to ten minutes investigating online

Joey Coleman